Our Meetings
Guests are always welcome to the meetings if you would like see what we're all about. Meetings start at 7:00 pm and usually take place the first Saturday of the month, unless there is a holiday, then it's on the second Saturday of the month. Located at the USF Behavioral Science Room #103.

After the speaker finishes we have a short break. Then we draw for door prizes and some raffle items as well. We finish with any final announcements.

NOTE: Due to COVID in-person meetings are currently not supported at USF. Until further notice, meetings will be held via YouTube live stream at 7pm on the day of the scheduled meeting. A recording of the meeting can be watched from the club's YouTube channel anytime after the live stream ends.

Upcoming Meetings and Guest Speakers (2020-2021 season):
NOTE: All meetings are the first Saturday of the month at 7:00 pm unless otherwise clearly noted.

Sept. 5 - Pete Larson, Black Hills Institute of Geologic Research
YouTube Live Stream: Good Science in Commercial Paleontology
If you missed this Live Stream you can re-watch it here on YouTube

Pete Larson is probably one of the most well know dinosaur hunters in North America. No one has found more T. rex than Larson and crew. With the release of CNN Films Emmy winning, "Dinosaur 13" and appearances on Discovery Channel's Dinosaur Hunters Pete Larson is quite the celebrity. Pete is one of the most down to earth people you're ever going to meet. And while many of you are anxious to hear the story of "Sue", Pete has moved on. I'll tell you now, if you haven't seen Dinosaur 13, you need to watch it. You need to know the triumph and heartbreak Pete has been through to get to this point in his career and research.

Pete will be discussing good science being conducted by commercial paleontologists. Fossils have been discovered and sold for almost a 1000 years. From Charles Sternberg to the Black Hills Institute, there is good science being collected in commercial paleontology.

This will mark Pete's third presentation to TBFC, but his first through a virtual meeting. I can't tell you how pleased we are to have Pete Larson back for this very special event.

Oct. 3 - Tyler Bowling, Manager of the Florida Program for Shark Research
YouTube Live Stream: Sharks!

Let's talk about Sharks! Our October guest speaker will be Tyler Bowling, the manager of the Florida Program for Shark Research.
Join us on the YouTube live stream as he talks to us about sharks!

Nov. 14 - Online Auction

No Virtual Meeting - instead there will be an Online Auction - Deatils will be posted on the TBFC Facebook Page.

Dec. 5 - Dr. Richard Hulbert, Florida Museum of Natural History
YouTube Live Stream: Introducing the Peace River Paleo Project (PRiPP): Research, Outreach, and Education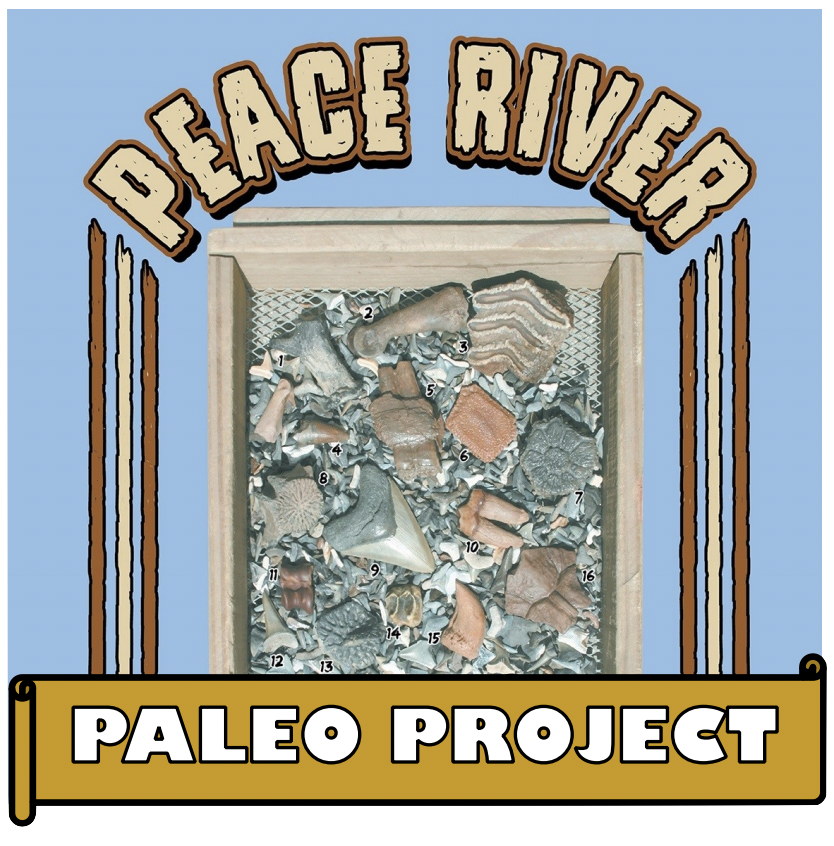 Vertebrate fossils collected from the Peace River and its tributaries in Hardee and De Soto Counties were the frequent objects of study by professional paleontologists between 1880 and 1928. But since then very few scientific publications have used Peace River specimens. This change was the result of discovery of Florida fossil vertebrate localities that greatly exceeded those then known from the Peace River in terms of quality and/or quantity of specimens.

When Florida Museum paleontologists began a systematic program of collecting river fossils in the 1960s, they concentrated their efforts in northern Florida. But thanks to many generous public donations, Peace River specimens in Florida Museum collections now exceed 2500, some belonging to species never recorded from the region in the scientific literature. Over the next two years, UF graduate student Mackenzie Ross and Florida Museum collections manager Richard Hulbert will lead a project based on this sample.

In addition to traditional paleontological research, including description of specimens and analyses of mammalian teeth to make inferences about diet and climate, the PRiPP will provide K-12 science educators in the region with actual and virtual fossil specimens along with data and technical support to develop their own course curricula and lesson plans dealing with Peace River paleontology. The project will also develop multi-media content aimed at avocational and recreational fossil collectors, such as on-line identification guides, as well as in-home visits to private collections once these can be done safely.

Jan. 9 (Second Saturday!) - Chris DeLorey, AKA, Dr. Dino!
As seen on Dinosaur Hunters! YouTube Live Stream

Our next meeting will be with guest speaker Chris DeLorey!
Starts at 7pm on our YouTube Channel!

Feb. 6 - Nicole Cannarozzi: Environmental Archaeology,
Collection Manager Florida Museum of Natural History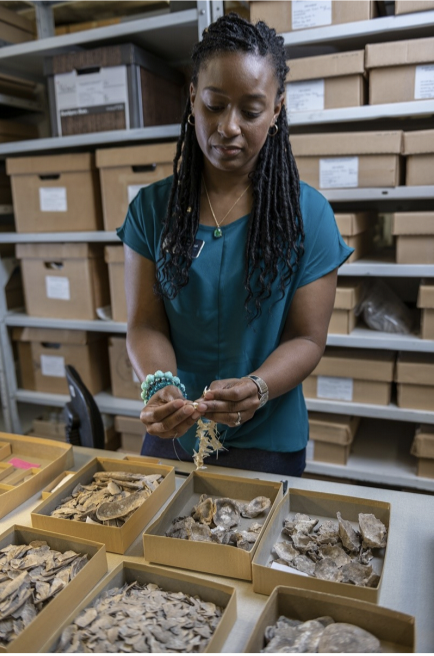 Archaeologist and collections assistant Nicole Cannarozzi was appointed collections manager of the Florida Museum of Natural History's environmental archaeology program in 2018. She originally started at the Florida Museum in 2004 as a faunal analyst after graduating from the University of Florida with a bachelor's degree in anthropology. She's worked with the museum in various positions over the past 14 years while completing her PhD. "The museum is one of the reasons I've stayed in Gainesville," said Cannarozzi, who was hired into her current position in March 2018. "I've been lucky to work in one of the best zooarchaeology labs in the country." Cannarozzi said she wants to focus on outreach, with a goal of recruiting more volunteers and participating in museum-sponsored and external events to expose more people to environmental archaeology. "I'm very happy, it's my dream job," Cannarozzi said. "I really like the integrated nature of the museum where you have many departments and disciplines under one roof. That kind of atmosphere fosters communication and collaboration that is so important for our research."

The Florida Museum environmental archaeology program was established in 1961. Its researchers use soil and animal and plant remains from archaeological sites to better understand past human interactions with the natural environment.

Starts at 7pm on our YouTube Channel!





Mar. 6 - No Virtual Meeting

Hosting SWAP Meet instead!

Apr. 3 - Victor Perez: Assistant Curator of Paleontology at the Calvert Marine Museum
Specializing in Cenozoic sharks and rays

Our next meeting will be with guest speaker Victor Perez! He will be presenting Sharks & Rays of Florida: A 45 Million year History.
Starts at 7pm on our YouTube Channel!

May 1 - Dr. Bob Sinibaldi: Pleistocene Survivors!

When most of us think of the Ice Age, we think of glaciers, Wooly Mammoths, Saber Cats, and Dire Wolves. The hard core fossil hounds might think of Glyptodonts, Ground Sloths, and Giant Armadillos. But often overlooked are the stories of the White-Tailed Deer, the Virginia Opossum, or the American Black Bear. These along with many other common critters in Florida were the big winners of the terminal Ice Age mega-faunal extinction. Their stories are as equally, or maybe even more important, to recognize and study as they were the ones who survived the cataclysm 12,700 years ago at the end of the last Ice Age. Looking at who got through the last mass extinction event, and why they did, will be of great importance as we progress further through our current accelerated level of extinctions worldwide.

A TBFC favorite, Dr. Bob shares research from his upcoming book and discusses the animals that were fortunate enough to survive the last Ice Age. Few animals weighing more than a hundred pounds survived the event. Log on to this last virtual meeting of the season to find out why.


View Our Past Virtual Meetings
COVID-19 has forced us to adapt!
Since in-person meetings are not possible during this time, the club will continue to host Virtual Live Meetings on our YouTube channel.
Subscribe to the channel to get notifications when we go live!

All our club live stream meetings will be saved and can be re-watched anytime!
You can view past virtual meetings in the playlist below: